RTB? of the Day: East River Pipe
As promised, I am beginning my new feature today that will be ongoing until I post my "albums of the year" list around Christmas. Being the not-so-creative guy I am, I will be calling it the

"Remember This Band?"

feature. So anyways, on to the good stuff...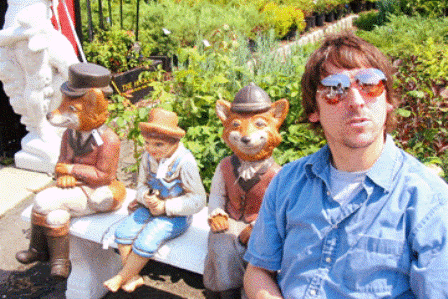 I feel pretty silly not having heard of

East River Pipe's

2006 release

What Are You On?

till just the other day. In fact, when I first got the album, I ignorantly assumed it was their debut. To my suprise,

What Are You On?

, is ERP's outsanding sixth LP. And although I am not familiar with any of the band's back catalog, I can assure you that this album, released way back in January, is something not to be forgotten during the hustle and bustle of year end lists. The opening two tracks are fantastic:

-mp3-

East River Pipe

- What Does T.S. Eliot Know About You?
This song really is instantly likeable. His eccentric, muffled voice accompanied with the perplexing lyrics are hard not to latch on to. I can't quite decipher what this song's meaning really is, but I pick up a hint of sarcasm regarding people who think they are really smarter than they actually are. Ahh, I have no clue. It's just a good song, work with me.

-mp3-

East River Pipe

- Crystal Queen
If Wayne Coyne and

The Soft Bulletin

had twins that were separated at birth, than this song would be the lost child. While "Race for the Prize" received the proper nurture and upbringing, "Crystal Queen" got lost in the rough. Despite his neglect, he still managed to maintain a simple likeability with its spacy vibe and distant synths. Now that this gem has finally been unearthed for all to hear, and it is his turn to shine. Although no 10.0 reviews will accompany him and his friends, it definitely deserves your ears!

Buy

What Are You On?