Plague Songs Compilation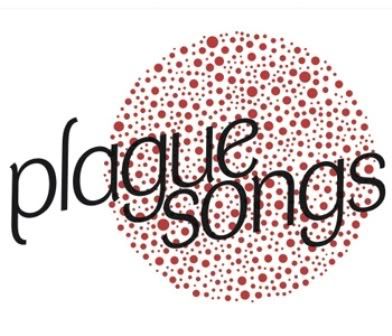 When I first heard about the

4AD

Plague Songs

compilation I was very intrigued. Thier idea was to gather together 10 original recordings from various artists and present a song for each Biblical plague. (If you are unfamiliar with the plagues, you can click here and read about it from Exodous 7-12). Anyways, the result of their project, released by 4AD records, is incredible and moving - to say the least. The genre-spreading recordings give a very unique perspective into the Biblical account from Exodous. The 10 song compilation features contributions from music figures such as Scott Walker, Rufus Wainright, Brian Eno, Robert Wyatt, Stephin Merritt (Magnetic Fields), Laurie Anderson and Imogen Heap. After listening to the album a few times, I find myself floored every time I get to this song.

Big

is in this year, and this one certainly fits the bill...

-mp3-

Brian Eno and Robert Wyatt

- Flies (The Plague Of Flies)
The track starts off with an incessant buzzing. The flies swarm in your ear. But soon a gentle and ambient noise begins to drone out the buzzing. Piano and synthed-out guitars struggle against the pesky insect. Then at the 2:49 mark, Robert Wayatt's distinct voice acts as the resolution to the aforementioned annoyance. Wyatt's soft and hushed words side nicely with Pharaoh - Moses will rid the land of the flies as long as he will let his people go. The flies stop buzzing. The song finishes. Pharaoh is off the hook...for now:

-Bonus mp3-

Imogen Heap

- Glittering Cloud (The Plague Of Locusts)

Plague Songs is out now on 4AD in the UK,
and November 21st in the US...

Buy it on Amazon
Listen to tracks from Plague Songs and download a screensaver.