Nobody knows you...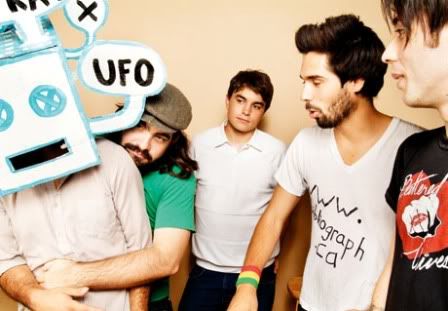 So Joe and I (along with another cool cat: Mike) are headed up to L.A. tonight to see Wolf Parade and Frog Eyes. My excitement is overflowing. Spencer Krug might be the busiest man in indie music these days with Wolf Parade, Sunset Rubdown, and now Swans Lake all occupying some of his musical efforts. Hopefully he's ready to howl all night long at The Wiltern.


Also, this will also be the first of many live reviews here on RMDS. So hopefully, my outdated camera can snap a few blog-worthy photos. Regardless, we'll have a review up in the following days.
That's about it. Here's a couple mp3's from the respective Canadian outfits. You probably already have them and have listend to them on repeat like me. But here they are anyways...


-mp3-
Wolf Parade
- I'll Believe In Anything

-mp3-
Frog Eyes
- The Akhian Press

...and nobody gives a damn.