Ghosltand Observatory: "Sad Sad City"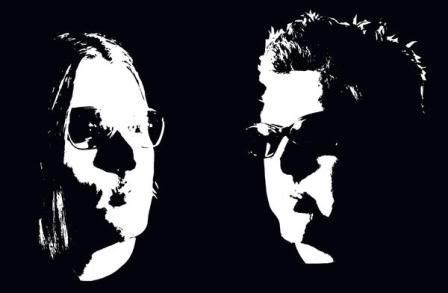 Mmm, this picture reminds of
that pic of The Blow
I posted a few weeks back. And coincidentally, Austin's
Ghostland Observatory
pumps out very similar dance-jams to that Portland duo. Together they are both feuling my complete indie-electro-dance obsession I am going through right now!

I gotta give props to Chris over at
Gorilla vs. Bear
for turning me onto these guys.
His pics of them live
intrigued me to download the stuff, and I was not disappointed. I don't know what to say about these guys, except that they make me want to dance my ass off. Combining some infectuous electro-beats with a thumping drum and eccentric voice is all it takes to make up a Ghostland Observatory song - but boy does it pack a punch. Thier website bio says their end result is "ballsy" - and I say: fair enough! Luckily for you guys, you can put your money where their balls are because they have two full LP's. The latest Paparazzi Lightning, was just released earlier this year. Sooo, download these two tracks, buy their CD's, and proceed to make a fool of yourself dancing like me! Enjoy.

-mp3- Ghostland Observatory - Sad Sad City
-mp3- Ghostland Observatory - Vibrate


Ghostland Observatory on Myspace
(Check the tour!)

Buy Paparazzi Lightning at their site


also, I'm going up to San Francisco for the weekend because we have a mini-break, so don't expect any posting until Monday! I do have a sweet mix for you guys when I come back tho - so get stoked. Alright, have a good weekend yalls.